Pathway Dental offers professional teeth whitening to give you the smile that you've always dreamed of having! Teeth whitening procedures are growing in popularity, and are a great way to change your smile and appearance.
Types of Teeth Whitening Methods
When you want to whiten your teeth, you have a couple of options to choose from. There are take home trays that generally come as do-it-yourself kits that can easily be used from the comfort of your own home. For a more professional finish, professional teeth whitening from Pathway Dental is generally considered a better option, providing better results and making it easier to achieve a whiter-than-white smile in just a few short appointments.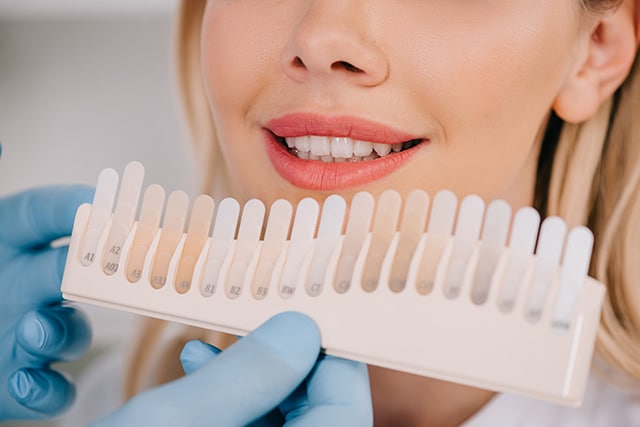 For a truly radiant smile and the largest improvement in a short period of time, you can brighten your teeth four full shades in just minutes with laser teeth whitening. Custom trays or dental dams along with a custom gel mixed to specifications you decide with your dentist are very effective and fast.
Your dentist can speed up the process using Zoom Laser Whitening or similar procedure. With laser teeth whitening, a hot, blue light is used to speed up the gel's effects and allows the dentist to monitor progress.
Chair-side laser teeth whitening is more effective in a shorter time, but it also uses higher levels of chemicals like hydrogen peroxide that cause increased tooth sensitivity or discomfort for about 24 hours after the procedure. If you are already prone to sensitive teeth you may be advised to use a take-home treatment, which typically uses lower levels of hydrogen peroxide.
One of the most popular and effective methods for teeth whitening are our custom-made take home kits with bleaching gel. These teeth whitening kits are custom made to fit your mouth and include bleaching gel and instructions individualised to help you achieve the shade you desire.
After your appointment, you can do your teeth whitening at home. Because they are customised, it's very important to use at home kits properly and as advised by your dentist.
Whitening False Teeth, Crowns & Veneers
Your dentist can whiten false teeth to match your real ones. If you have a false tooth, crown or veneers that have been stained or don't match your real teeth as well as they should, your dentist is now able to take that into account and offer colouring to match.
If you have had a veneer or crown for a long time, it may also be time for a replacement, as they don't last forever.
We can do that for you – just give us a call on 03 366 8866.
Different Types Of Bleaching
There are two types of bleaching used by our dentists. The first is called 'Vital Bleaching' and is used to whiten living teeth. 'Non-Vital Bleaching' is used for teeth that are considered dead, where a root canal has been performed. This is used to brighten your teeth from the inside out.
If you suffer from gum disease or other medical condition, your dentist may recommend against bleaching. Which brings us to the next question, which is often asked by so many who are considering whitening.
If you want whiter teeth, why take a chance at not getting the smile you really deserve? Call our experienced cosmetic dentists for teeth whitening in Riccarton Christchurch on 03 366 8866 or request an appointment online—it is the first step to a whiter and brighter smile!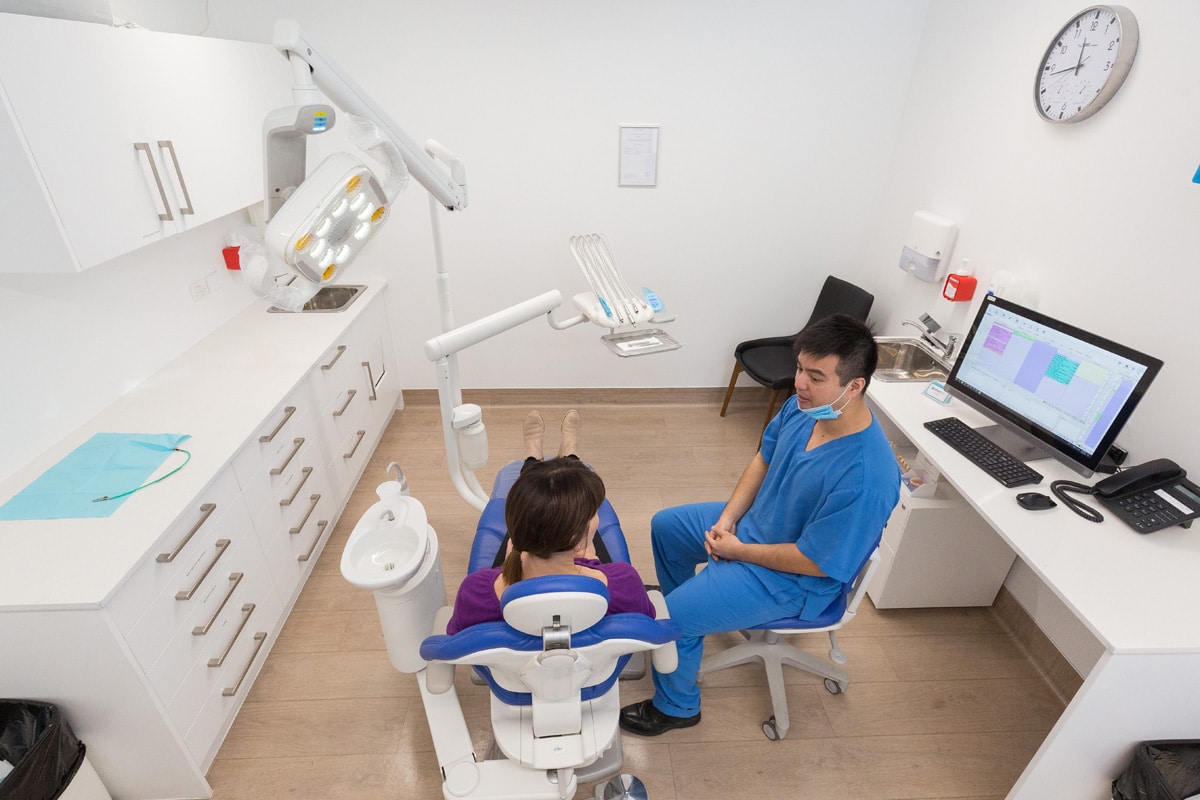 You can purchase "at home" whitening products in the stores, but they will not provide an exact mould of your teeth which may produce less than desirable results. You will often find that the products bought in stores are not as strong as professional treatments from the dentist, and you can never really be sure about the quality of the product you are getting, especially if you don't really know what to look for.
If you elect for a more professional finish with our teeth whitening procedure, you first schedule a consultation with one of our dentists to discuss the options that will best fit your needs and expectations. During your initial consultation, we will explain what kind of results you should expect with professional whitening treatments, and show you how to keep your perfect white smile with detailed care after the procedure. After your initial consultation with Pathway Dental, an imprint of your teeth will then be taken which will be used to create a mould to fit perfectly against your teeth which allows the teeth whitening process to do its work and to achieve maximum results.