Dental Consultation & Examination
At Pathway Dental, we believe that long-lasting and a successful dental treatments start with a proper dental consultation. By knowing your overall oral health, better treatment decisions can be made.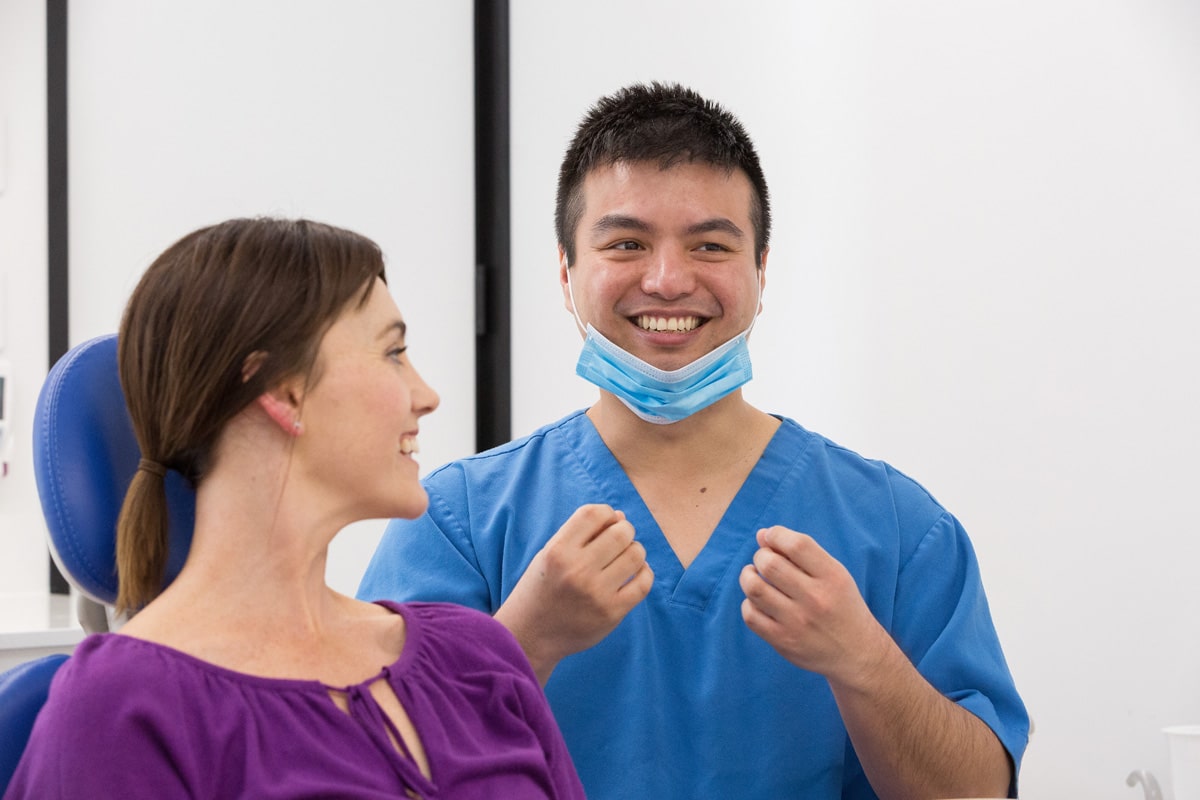 Pathway Dental recommends regular dental examinations because:
We want to identify any potential issues that may be detrimental to your dental health as early as possible, so they don't become big issues.
We want to identity any existing dental issues, which may not be causing you pain or discomfort yet, but will do if left untreated.
We want to be able to plan your dental treatment according to your needs e.g. schedule your next check up on a day that suits you.
Think of us as your personal trainer at the gym of good dental health. How often you need to attend will be discussed with you after your first consultation. In general, we recommend getting a dental exam every six months.
We also know how busy life can be and will remind you when your next check-up is due.
At Pathway Dental, we believe that any successful dental treatment, and ultimately long-lasting dental health begins with an initial, comprehensive consultation. You may be calling us because your friend recommended us when you mentioned your sore tooth to them. Great, we can help that tooth, but experience has taught us that a full examination of your whole mouth, at the same time, could spare you and your bank account from ongoing pain in the long run. In knowing your complete oral health status, we can also decide which treatment of the original complaint is best for you overall.
Pathway Dental appreciates that your time is short and a dental consultation usually begins with focusing on the issue that made you ring for an appointment in the first place. In most cases, however, we will also suggest a full mouth examination. Just so we can be sure that there is not something else untoward happening. A few extra minutes spent doing this could save you money and time in the long run.
For new clients, your first appointment is usually a minimum of 30 minutes as we will want to do a full examination and take your dental history.
For existing clients, routine examinations are also around 30 minutes, as we catch up with you on what has been happening since your last appointment and check for any new problems.
The timing of other examinations and consultations all depend on what needs to be done. We will endeavour to let you know how long your treatment will take, but cannot guarantee an exact time.
To schedule your first dental consultation, call the friendly staff here at Pathway Dental. You will be glad you did. You can also make an appointment online—it is the first step to a whiter and brighter smile!