We work hard to maintain our reputation with our clients and the professional community by providing our patients with the highest standards of dental practice.
Our highly skilled and experienced dentists have each been working in the industry for over 10 years and are highly skilled in areas such as wisdom tooth surgery, implantology, root canal therapy and cosmetic dentistry.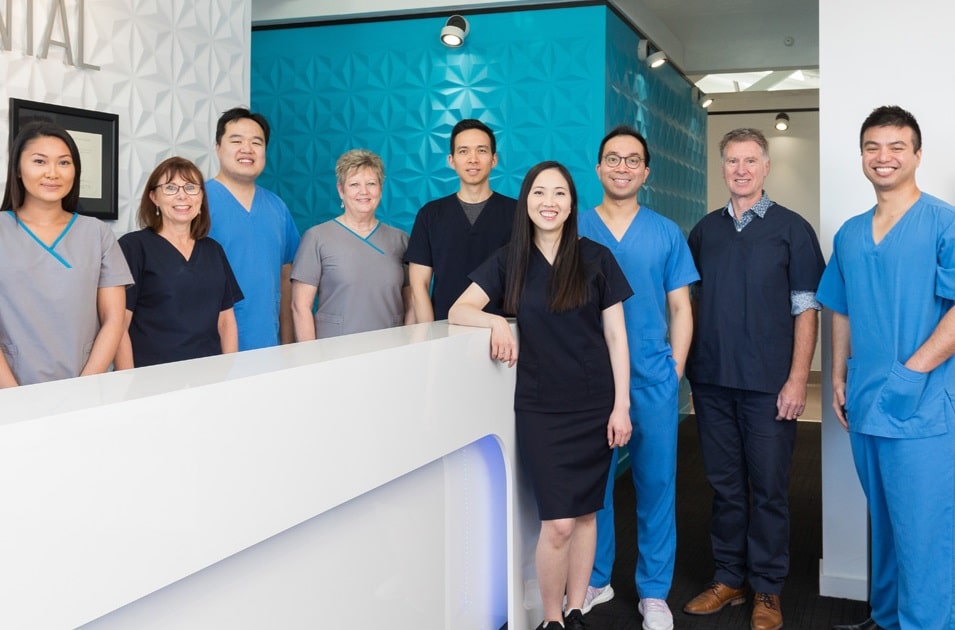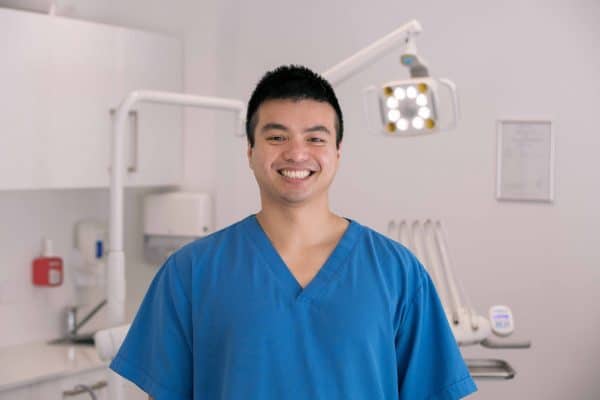 Dr. Napat 'Nathan' Sombunya - Dentist
Qualifications: Bachelor of Dental Surgery
Languages spoken: English and Thai.
Nathan graduated from the University of Otago in 2009. He spent a year post grad working in Auckland before moving to Singapore to gain more experience in wisdom tooth removal, implantology, root canal therapy and cosmetic dentistry.
He returned to Christchurch in 2014 and began working for Pathway Dental in 2017.
Clients describe Nathan as a kind and patient dentist who listens to their concerns and is willing to go the extra mile.
When he is not improving his dental skills and learning new techniques, Nathan can be found fishing, watching sports and enjoying a good film.

Dr. Soon Jee Low – Dentist
Qualifications: Bachelor of Dental Surgery, Bachelor of Biomedical Sciences
Languages spoken: English, Malay & basic Mandarin.
Soon Jee moved from Malaysia in 2002. In 2009 he graduated from the University of Otago with a Bachelor of Dental Science, having first completed a Bachelor of Biomedical Sciences degree in 2006.
He moved to Wellington for a while before returning home to Christchurch in 2011.
Soon Jee knows that going to the dentist can be scary for some people and does everything he can to help the clients who sit in his dental chair feel comfortable and at ease.
In his spare time, Soon Jee can be found enjoying the company of family and friends. He is an active member of the Canterbury Society of Magicians and performs his craft with other magicians from around the country.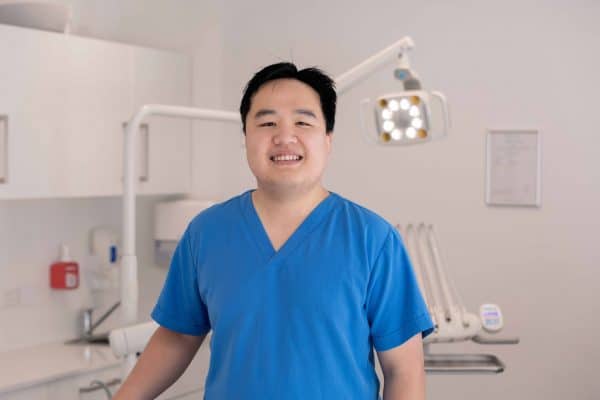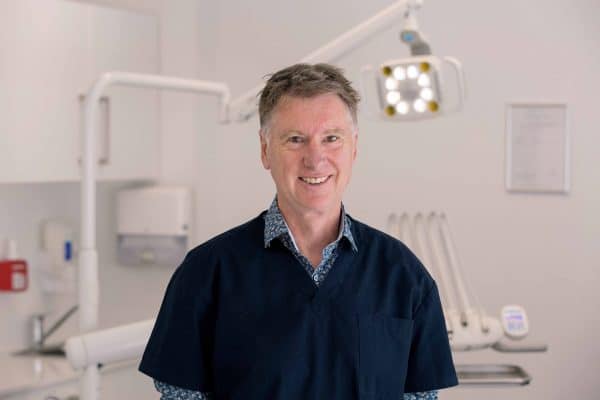 Peter Ritchie - Clinical Dental Technician
Qualifications: Bachelor of Dental Technology
Peter is a registered Clinical Dental Technician and has over 30 years of experience working with various dental technologies. He has owned a dental laboratory for more than 20 years and our resident denture expert.
Peter is experienced in making all types of dentures including; full or partial dentures, standard, cosmetic, precision implant-supported dentures or immediate dentures. Peter handcrafts, to the highest quality, all of his dentures onsite. He takes great care to ensure you are completely satisfied with your new dentures.
When Peter is not working in the lab or attending to patients in the surgery, he can be found biking up the hills, riding on his motorbike, or enjoying time with his family.
Leeanne Le – Dental Assistant
In 2013, Leeanne graduated with a double degree in Accounting and Finance from the University of Canterbury. She then took some time out to start a family and care for her child full time, before joining Pathway Dental in 2017 as a dental assistant.
Leeanne is a quick learner and now excels at helping children and anxious clients feel comfortable while they are in the chair. She is passionate about dentistry and learning new ways to help keep patients' teeth in tip-top condition.
In her spare time, Leeanne enjoys being with her family, cooking for others, home renovation and design as well as exploring all that Canterbury has to offer.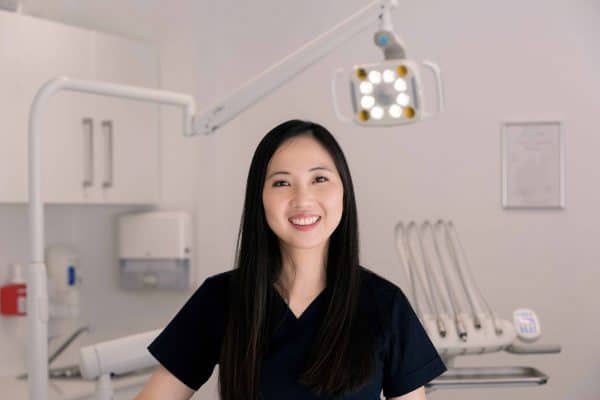 Joey Tran – Personal Assistant / Dental Assistant
Joey is originally from Vietnam and joined Pathway in 2017 as a part-time Dental Assistant.  In 2018 he completed a course in Business management but decided to stay on at Pathway Dental as a full-time administrator and dental assistant.
In the clinic, Joey is responsible for the day to day running of the practice and administration. When he is not doing paperwork, Joey can be found in the examination room continuing his career as a dental assistant.
In his spare time, Joey enjoys watching movies, keeping fit and traveling around New Zealand.
Kay McPhail - Receptionist
Kay grew up in Timaru and has also lived in Invercargill and Queenstown. She moved to Christchurch with her husband in 1991 to start their own business. She joined the team at Pathway Dental because she wanted to something a little different, and enjoys her role in customer service.
In her spare time, Kay enjoys walking and enjoying the company of family and friends. She also loves to spend as much time as she can with her grandchildren.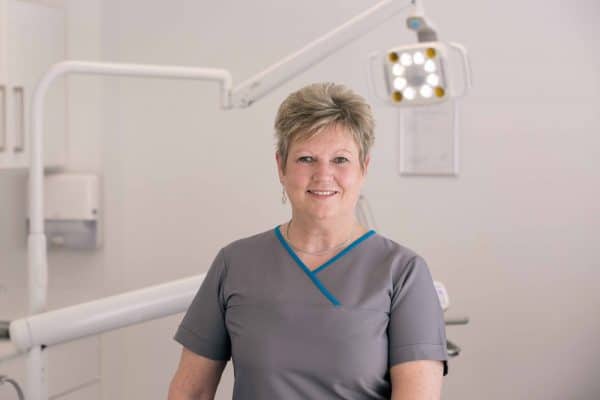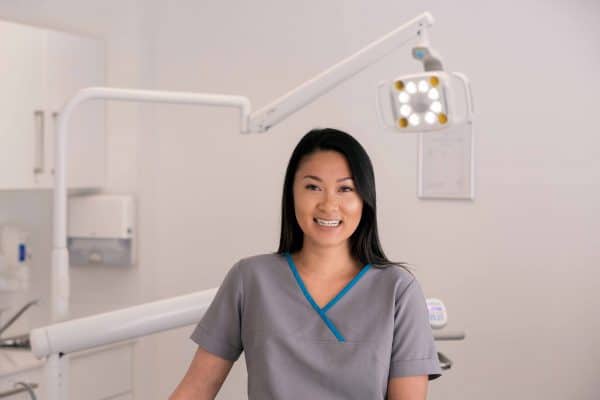 Languages spoken: English and Cantonese.
Born and raised in New Zealand but with a strong desire to travel, Tina worked part-time after high school so she could venture around Brazil and Australia on her own. She eventually came back to Christchurch and has worked at Pathway Dental ever since.
Tina enjoys meeting new people so a career in customer service is perfect for her.
In her spare time, Tina enjoys keeping fit, listening to music, dining out and spending time with family and friends.
Dr. Yasmin Akrum - Dentist
Qualifications: Bachelor of Dental Surgery, Masters in Periodontology
Yasmin graduated from the National University of Singapore in 1993 and obtained her Masters in Periodontology from The Eastman Dental Institute at the University of London in 1995. She has been a practicing dentist for over 25 years.
Yasmin was a lecturer in dentistry at the National University of Singapore and undertook various research projects, before leaving the University in 2008 to co-found The Oral Care Centre, a multi-disciplinary dental specialist clinic.
Yasmin moved to Christchurch in 2013. She currently divides her time tending to client's needs at Pathway Dental, Henderson's Periodontics and at her own dental hygiene centre - Christchurch PerioHygiene. Yasmin has also volunteered in numerous dental aid missions to South East Asia, India, Sri Lanka and Zambia.
Yasmin spends her spare time walking the various hiking trails around New Zealand. She also loves going on camping trips with her family and exploring her adopted homeland further.