New dentures and denture repairs made onsite.
Welcome to Teeth Tech. With Teeth Tech, we create dentures and do denture repairs onsite in Christchurch. So whether your existing dentures are ill-fitting or you just want a new cosmetic look, we can help.
Peter Ritchie, our Clinical Dental Technician has over 30 years' experience in many different aspects of dental technology after beginning his career in the Christchurch Hospital dental service.
He has worked in denture clinics and been a laboratory owner for more than 20 years. He now specialises in manufacturing dentures of all types including; full or partial dentures, standard, cosmetic, precision implant-supported dentures or immediate dentures.
If you need denture repairs, we can often repair your broken denture or replace a lost tooth usually within two or three hours. 
Peter is precise in his work and will take the care and time it takes to be sure you receive the best possible result.
Contact us today for a FREE consultation and discover the difference Teeth Tech can make.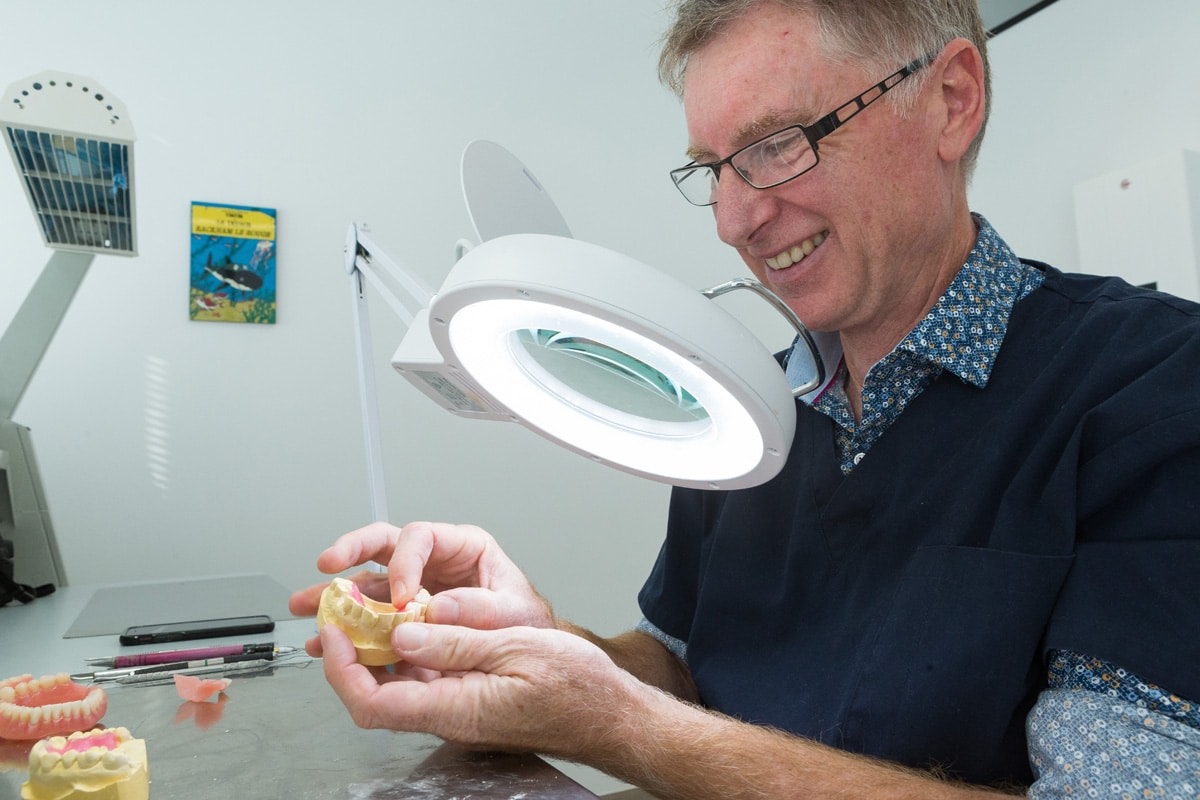 Our dentures are handcrafted on site, to the highest quality. We take great care and will work with you to ensure you are 100% satisfied with your new dentures.