We understand that some people find coming to the dentist a difficult experience causing anxiety and stress. At Pathway Dental, we work hard to minimise any pain, physical or psychological, in order to make your visit as pleasant as possible.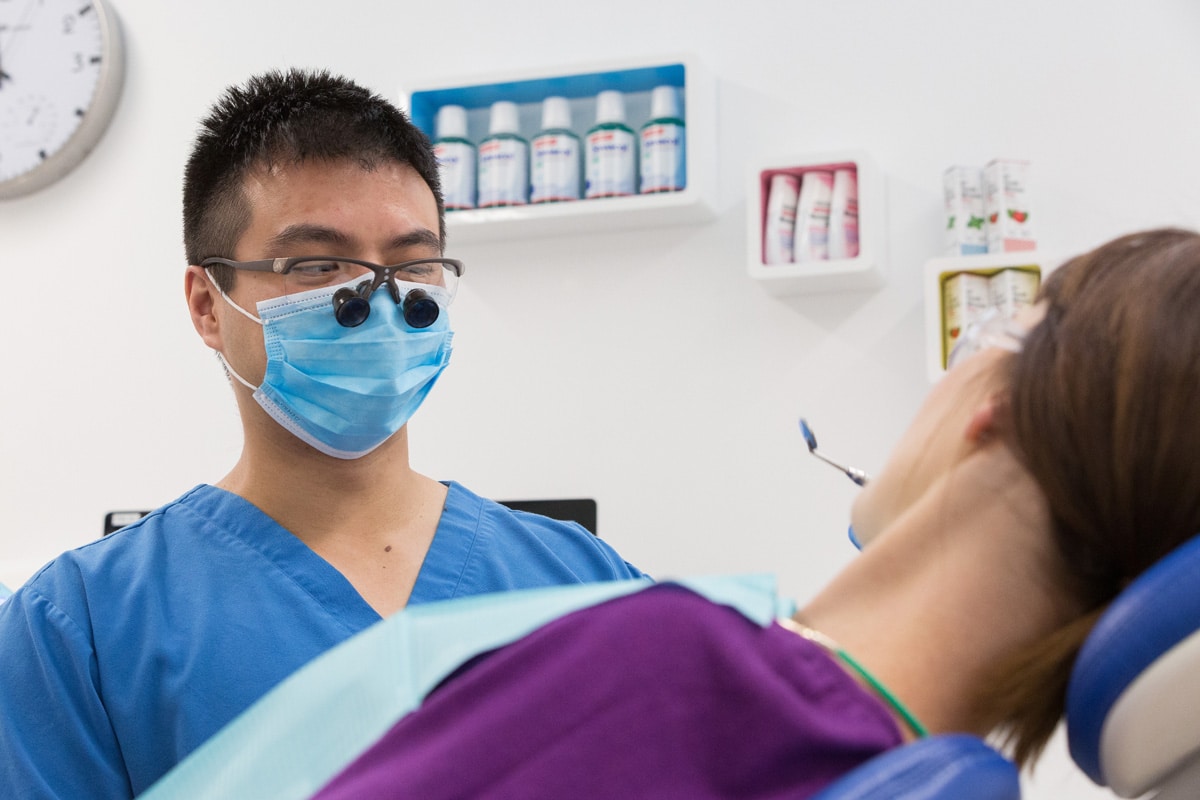 What Is IV Sedation Dentistry?
For those who experience anxiety and panic attacks, we can offer sedation to help you cope during your dental procedure.
Sedation does not fully put you asleep, its aim is to relax you and keep you calm while your teeth are being attended to. Sedation methods range from inhaling nitrous oxide to intravenous injection sedation (IV sedation) and we will discuss the best course of action for you prior to any procedure being undertaken.
We offer IV sedation, which is administered intravenously via a needle into your arm, so if you also have a phobia of needles, it may not be an option for you. It is usually reserved for patients who are fearful of dental treatments and experience panic attacks as a result of their dental phobia. An IV sedation has an immediate effect and the dosage given is easily adjustable. The sedative also induces a form of amnesia, meaning that you won't remember what happened during your treatment at all.
Who is Sedation Dentistry for?
Patients who consider sedation dentistry often have different reasons for doing so. These include:
A fear or phobia of dental procedures (Dentophobia).
Have had a bad experience in the past (not at Pathway Dental of course) and now tense up at the thought of having another procedure.
Have particularly sensitive oral nerves
Have a small mouth that becomes painful during dental work.
Have a high tolerance to local anaesthetic (it does not work well on them).
Experience general anxiety on a regular basis.
If any of these reasons sound familiar to you, you may prefer to opt for sedation.
Dental sedation is generally offered to help patients relax during root canals, tooth extractions and dental implants. It is not typically administered for dental cleanings, X-rays, and other non-invasive procedures. In cases of extreme anxiety, however, it might be a viable option during these simple treatments. Please do not hesitate to talk to one of our dentists if you think this may be the case with you.
You can call our friendly team to discuss your sedation options further on 03 366 8866 or make an appointment below.
Preparing for IV Sedation
There are some things that you will need to do before attending an appointment which involves an IV sedation. The most important being:
We recommend having a light meal and a non-alcoholic drink no more than 4 hours before your appointment.
DO NOT have an alcoholic drink in the 24 hours prior to your appointment
Arrange for someone else to drive you to and from the appointment. Although IV sedation doesn't involve you becoming unconscious, you may still feel drowsy or 'out of it' for a period after your treatment is complete.
We recommend taking it easy for the rest of the day after your procedure and avoid doing anything that requires more brain power than turning the tv remote on. Until the sedative has left your system, resting is the preferred course of action after your treatment.
If you have been taking other medications, prescribed or 'over the counter' drugs, you need to let our Dentists know at your initial appointment. It may be that you will have to temporarily stop taking them prior to your treatment or another method of sedation will be required. This includes any herbal medications you may be taking.
An IV sedation does not put you to sleep, but it does mean that you will not be fully aware of what is going on around you. You may be able to follow basic commands and will know when your dentist touches your face, however.
If you are having a procedure that requires a local anaesthetic, such as filling a cavity, the anaesthetic will be given after the sedation has taken effect.
Is sedation dentistry of benefit to you?
IV sedation involves the use of needles and letting go of some control over what is happening to you. So, if you have a fear or phobia of needles or a fear of not being in control, then IV sedation may cause more anxiety than the dental work itself. It may be better to stay alert and only have a local anaesthetic. There are also some non-medicated ways to relax (meditation, essential oils etc) that you can try before-hand which may helpful.
We do not recommend putting off having dental treatment because of anxiety, a fear of being in pain or the procedure itself, however. Left untreated, dental cavities, loose/broken teeth or any other dental issue, can put your oral and physical health at risk. Ignoring a problem can lead to a bigger issue that may require more extensive dental work in the future.
We are here to help you and if you are worried about any upcoming dental work, then please talk to our dentists about whether an IV sedation may be the best course of action for you.